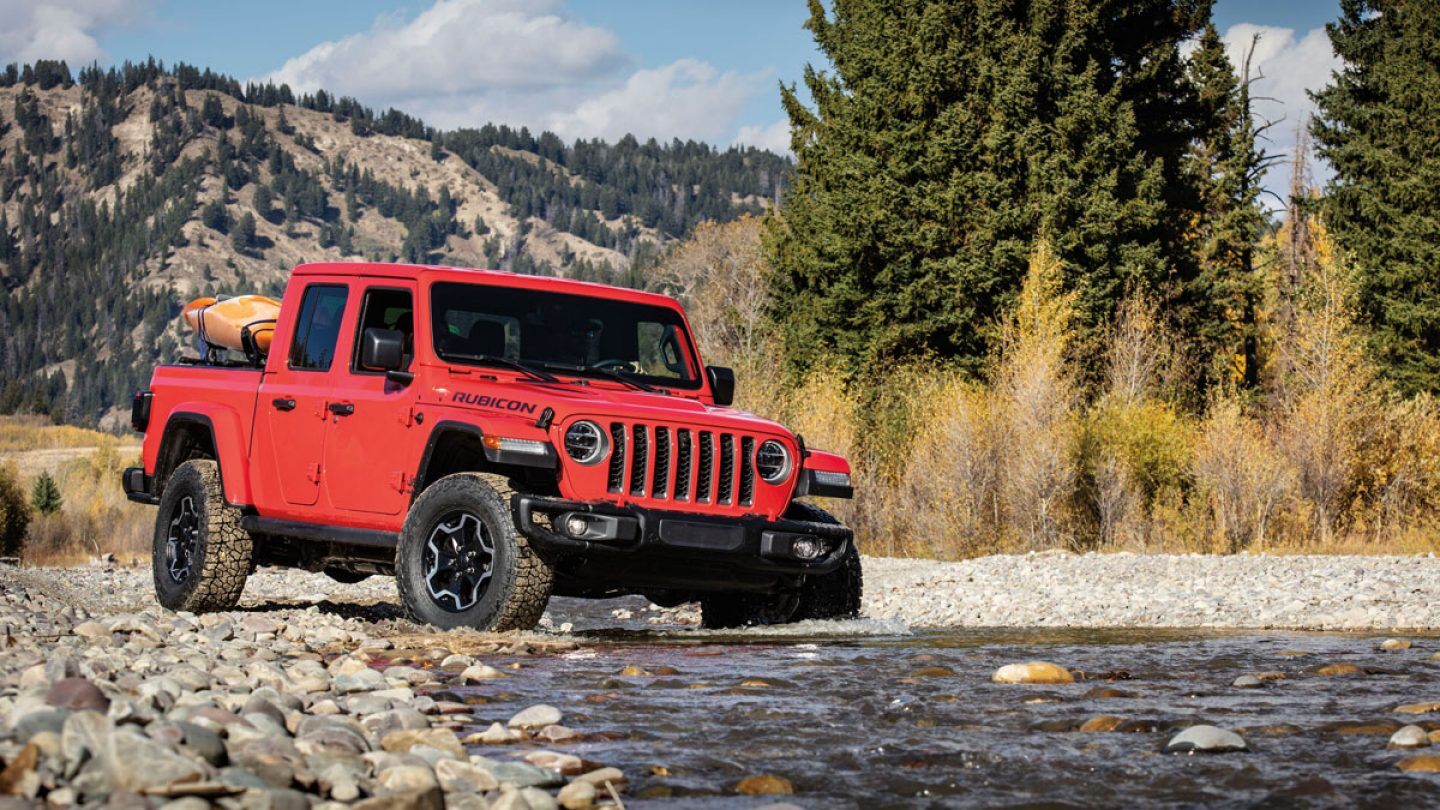 It has become a tradition for TFLtruck always to want to bring the best out of every truck maker in the industry. They push them to the absolute limit and try to make sure they bring out their best innovations. TFLtruck seems to be succeeding with FIAT Chrysler Automobiles. FCA can proudly come out to say that they produce the most off-road capable pickup trucks in the industry. 

With the recently held TFLtruck Gold Winch Awards, two FCA trucks emerged winners. The all-rounder 2020 Jeep Gladiator and the silent-killing 2020 Ram Power Wagon came home with the Gold. These vehicles have passed the tests for ruggedness, off-road capabilities, sturdiness, and performance.
The 2020 Jeep Gladiator can be termed a  "jack of all trades." It is made to be a pickup truck, but it can also serve as an off-road SUV, a convertible, and a family car. This truck is the best pick for you if you wanted a Wrangler but need the utility of a pickup truck. All the features of the 2020 Jeep Gladiator contribute to its ruggedness and off-road performances. These include the unique front-end, the more prominent 33-inch tall tires, steel bumper group, and many more. It was also engineered with a coil spring setup that gives it the ability to carry heavy loads. The 2020 Jeep Gladiator mixes outstanding driving experience with unique off-road capabilities; it deserved the award.
The 2020 Ram Power Wagon seemed to have initially evaded the public's attention. A lot of people complained about the lack of diesel options. However, when the vehicle hit the benchmark and returned with the Gold, many eyes were open to the absolute beauty FCA has blessed us with. When there is a winch, there is no need for the diesel option. The 2020 Ram Power Wagon is electric and more lightweight than most off-road trucks. It was equipped with a very sturdy frame that enables it to handle pretty heavy loads. The 2020 Ram Power Wagon gave the judges something to think about, and it eventually merited the Gold Winch Award.
At Lampe Chrysler Dodge Jeep Ram, we pride ourselves on having new Chrysler, Dodge, Jeep, and Ram models. Our local Jeep dealership and Ram dealership also have a lot of used trucks, cars, and SUVs. Today, you should visit our dealership to get the best services if you are in the Visalia, CA, or near Woodlake, Exeter, and Hanford. Our knowledgeable staff members are always ready to help you choose the best vehicle that best suits you. Contact us today to know more about our services; we'll be looking forward to working with you.