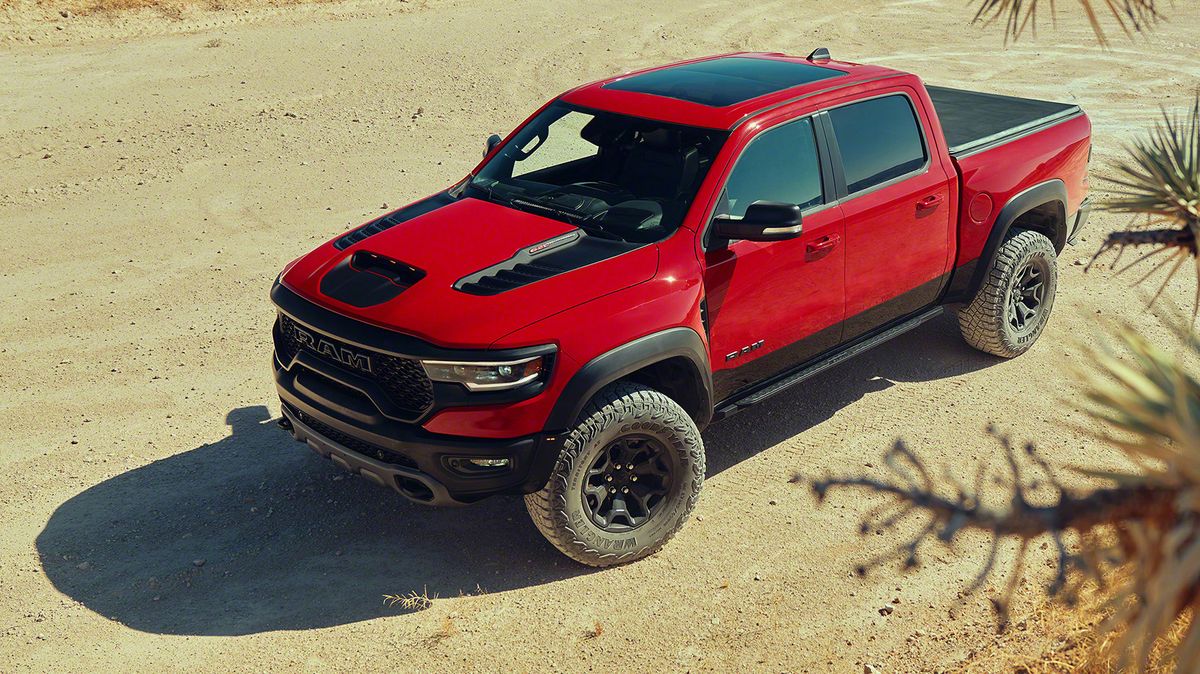 Ever since its inception, Ram has been hard at work to prove itself the leader in the pickup truck segment. Over the years Ram has launched some truly compelling off-road trucks and it's not stopping yet. The 2021 Ram 1500 TRX goes further in terms of raw power and premium features, and Ram has received a lot of praise for that. It has recently added another feather to its cap by receiving the '2021 Pickup Truck of the Year' award from Four Wheeler. 
The rigorous testing employed by off-roading experts at Four Wheeler differentiates the best from the rest. On its way to glory, the Ram 1500 TRX trumped more than 1000 miles of terrain challenges like dirt, sand, mud, snow, hill, and water. It even shone brightly in night driving tests and outclassed its opponents in towing capacity. From design, speed, payload to raw power, the Ram 1500 TRX is an all-around winner. 
If you're in and around Visalia, CA, and want to own the Four Wheeler '2021 Pickup Truck of the Year', read on. 
2021 Ram 1500 TRX: Features You Should Know About
The brawny presence of Ram 1500 TRX screams power. It comes with a 6.2-liter supercharged HEMI® V-8 engine complemented by 702 horsepower and 650 lb.-ft. of torque. The powertrain results in strong pickup and towing capacities. The 1500 TRX has a maximum towing ability of 8,100 pounds and a maximum payload capacity of 1,310 pounds. 
It's as powerful as it's fast. The pickup truck can go from 0 to 60mph in astonishing 4.5 seconds and reaches 100 mph in just 10.5 seconds. 
The Ram 1500 TRX is built for the road. It features a reinforced steel body and a stunning hourglass design with composite flares. If you're into desert sports, the Baja drive mode will come in handy. In comparison to its competitors, the Ram truck has a spacious and luxurious interior. Ram has included a comprehensive safety suite that covers over 100 features. 
If you're in Visalia, Exeter, Woodlake, or near Hanford, CA, and want to buy the new Ram truck, you will need a reliable Ram dealer near you. We at Lampe Chrysler Dodge Jeep Ram believe in providing honest and helpful guidance to customers like you. To help buyers get the best of Ram, we also offer new Ram lease deals. We have the 2021 Ram 1500 TRX for sale and we can't wait to see you browsing through our inventory. Contact us today to schedule a visit to Lampe Chrysler Dodge Jeep Ram!