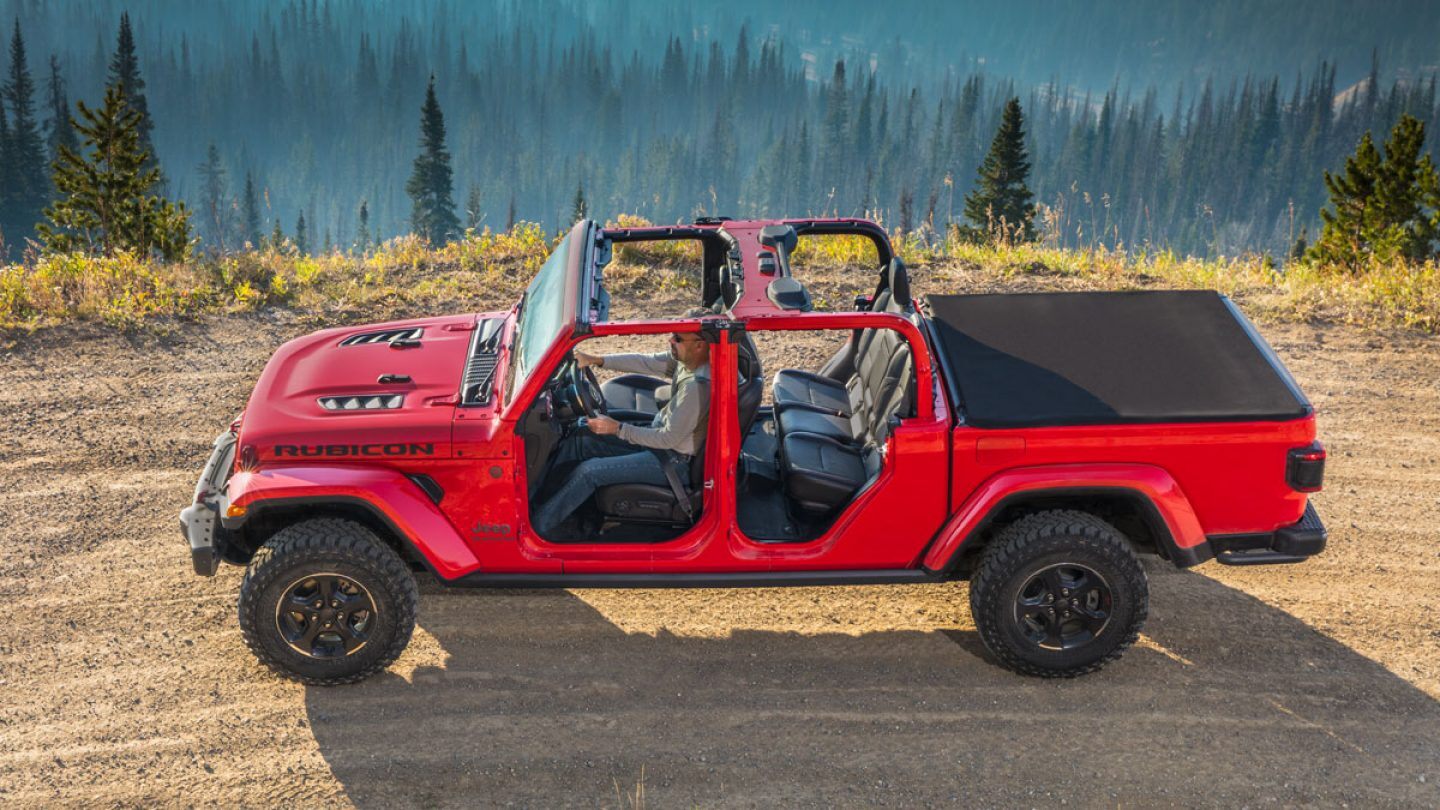 The interior cabin of a vehicle is one of the top areas of focus for a prospective car buyer which is why Autotrader has devoted a whole award category to helping buyers ascertain the quality the model's design and styling offers - 10 Best Car Interiors list for vehicles priced under $50,000. 
Both the Jeep® Gladiator and Ram 1500 are two models that have made the prestigious best car interiors list. We take a closer look at the features that have so impressed the vehicle experts at Ram and Jeep® brand to inspire their decision-making.
Jeep® Gladiator Showcases Purpose-driven Interior Cabin
The Jeep® Gladiator marks its debut year by winning an acclaimed entry on Autotrader's 10 Best Car Interiors list. The cabin was found to be styled with high-end materials from the soft-touch dashboard to the aluminum accents. Other praiseworthy details comprise of the leather seats and innovative storage compartments. The design team responsible for the model made sure to replicate the model's exterior ruggedness with that of its interior. What consumers are ultimately offered is a highly functional cabin that is comfortable and good to look at.
Ram 1500 Interior Eclipses That Of Competing Models
The Ram 1500 wins its third entry on Autotrader's list. Once again the editors recognized the model's attention to comfort, quality of materials used as well as the practicality of layout. Ram designers have been found to go the extra mile to ensure the truck model sets itself apart from the competition. This can be seen in the feast for the sense from compelling textures to contemporary color schemes. The model is furnished with thoughtful features as well as smart and durable storage options. 
Are you interested in an up close and personal look at either the Ram and Jeep® brand vehicles, why not test drive one of the vehicles in our inventory in Exeter, CA here at Lampe Chrysler Dodge Jeep Ram?