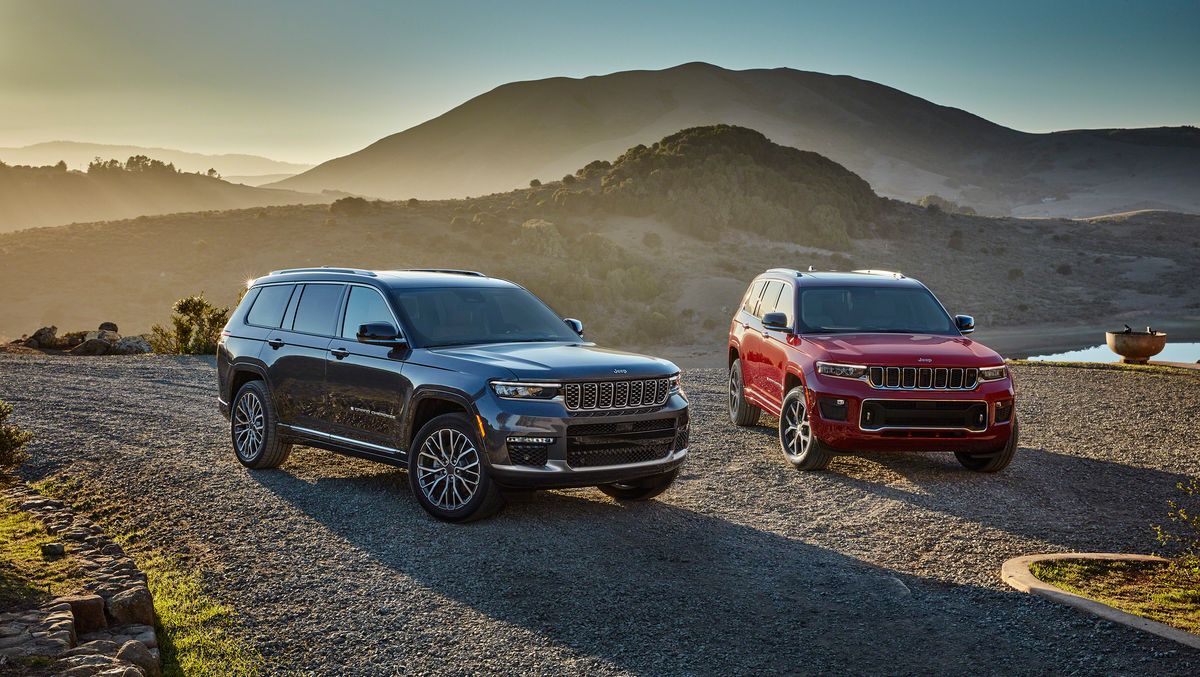 There is no better news than news of the release of a new and updated car model to those who call themselves true car enthusiasts. If you are a true car junkie and have a thing for SUVs, the release of the new 2021 Jeep® Grand Cherokee L will leave you in absolute awe. On top of this, if you have a thrill for adventurous journeys and road trips, you should look for the 2021 Jeep® Grand Cherokee L for sale, as this car will be your best friend on these trips with its new and much-advanced accessories that will cater to your every need. Therefore, if you are ever on the lookout for a New Jeep® SUV for sale or considering trade-in your vehicle from a Jeep® dealer, you should keep this 2021 model of Grand Cherokee in mind. If you want to learn more about the new accessories, keep reading further for a detailed jeep review of this incredibly versatile vehicle. 
Interior Design: 
While the exterior of any car brings out its physical appeal, it is difficult to ignore the interior design of the vehicle since it adds to the vehicle's aesthetic. Still, it also significantly impacts the comfort of the vehicle and the quality of the journey. The most notable alteration in the new model of this jeep is the third row of seating which has never before been introduced in any previous model. This makes the car incredibly suitable for families and not just in general for day-to-day use, but also for longer road trips where limited seating can create many problems. The all-weather floor mats are super easy to clean and durable and feature the logo of the jeep, which adds to the visual appeal of the interior of the car. In addition to all this, the vehicle comes with an incredible entertainment unit, including a DVD player and Bluetooth options that ensure that your journeys with your family will remain fun-filled and not become monotonous. 
Storage and Protection:
In addition to the increased seating space, several other accessories make this car exceptionally suitable for long and arduous journeys. The jeep comes with a roof-mount cargo basket which allows you an increased storage space of a maximum of 150 pounds. Along the lines of this, the car also comes with options for bike carriers, watersport carriers, and a test kit, all of which ensure that you will be well prepared for any trip that you may want to take in your car. The list of various new accessories also includes a pet kennel which allows you to take your pet anywhere you want safely and securely. All this concludes that this car is incredibly versatile and is possibly your best bet for long road trips. 
If you live in Visalia, CA, and are looking for an excellent Jeep® dealership near you, look no further as we at Lampe Chrysler Dodge Jeep Ram have got your back. Head over to our store or get in touch with us for the most amazing Jeep® lease deals. 
Lampe Chrysler Dodge Jeep Ram
Address: 151 N Neeley St. Visalia, CA 93291-9024
•Sales: (559) 372-2092
•Service: (559) 372-2094
•Parts: (559) 372-2094